Dr. Joseph Greenbaum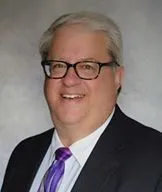 Dr. Greenbaum graduated from the University of Michigan School of Dentistry in 1989. He has advanced training in the field of implant dentistry and cosmetic dentistry. He has successfully worked with hundreds of denture and partial denture patients to improve their chewing and comfort.
---
Dr. Kristin Timpner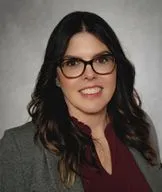 Dr. Kristin Timpner grew up in Southeast Michigan and graduated from Albion College in December 2000 with a Bachelor of Science degree in chemistry. She then continued on to the University of Michigan where she received her DDS degree in 2005. After that she spent 2006 completing an advanced education in general dentistry residency at UofM. She joined the practice as an associate in 2006 and became a partner of the practice in 2009. Dr. Timpner is married to Jason, and they have two daughters, Emerson and Brynn. She enjoys spending her time away from the practice at home with her family and maintains an avid interest in sports and outdoor activities. A member of the Michigan and American Dental Associations.
---
Dr. Phil Watkins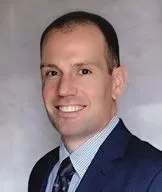 Dr. Watkins is originally from Bloomington, IN but is now happy to call Canton, MI home. He received his bachelor of science from the University of Michigan and his degree of dental surgery from Indiana University. Dr. Watkins enjoys offering all aspects of dentistry including implant placement and cosmetic cases. Dr. Watkins belongs to a family of dentists. His wife, Maggie, practices in Saline, MI. His father and brother practice in Indiana. In his free time, Dr. Watkins enjoys spending time with his young children, Cole and Leah, playing basketball, golfing, and watching sports.
---
Dr. Yaman Al-Hadidi
Dr. Al-Hadidi is a graduate of the University of Michigan School of Dentistry where she won three awards for outstanding skills and leadership. She has completed a general practice residency at Ohio State University. She brings a wide range of knowledge and training to the practice of dentistry.
---
Dr. Tereze Steinhoff
Dr. Steinhoff joined our practice in 2001. She is originally from Livonia and attended the University of Michigan School of Dentistry, graduating in 1990. She completed a residency program at Michael Reese Hospital in Chicago. This rigorous program included advanced training in all aspects of dentistry as well as further training with residents from the medical school. She returned to Michigan with her family in 1999. Dr. Steinhoff is a dedicated mother and wife and when not in the office is involved in the activities of her son and daughter.
---
Dr. Anna Holden
Dr. Holden is a two-time graduate of University of Michigan, obtaining her Bachelor's of Science and her Doctorate of Dental Surgery. Dr. Holden received multiple awards relating to her research involvement and specialized patient care. Dr. Holden prides herself in providing excellent, holistic patient care.
Dr. Holden's interests outside of dentistry include spending time with her husband, traveling, cooking, and playing sports.
---
Dr. Brady Schneider
Dr. Brady Schneider grew up in Milford, Michigan. He graduated from the University of Michigan with a Bachelor of Science in Psychology and completed a Master's of Science at Wayne State University. He earned a Doctor of Dental Surgery from Indiana University where he was elected to the Omicron Kappa Upsilon Honor Society. He continued his education with a General Practice Residency at St. Joseph Mercy Oakland Hospital and was awarded Resident of the Year. Dr. Schneider takes the time to understand a patient's concerns and desires to provide treatment that will meet their oral health needs. He offers a wide range of treatments from implants and root canals to cosmetic restorations. In his free time Dr. Schneider and his wife, Miranda, enjoy traveling to Northern Michigan, hiking, playing volleyball and basketball.
---
Dr. Alec Maddalena
As a recent graduate from the University of Michigan School of Dentistry, I look forward to serving patients of the Greenbaum, Timpner, Watkins, & Hadidi Dental Practice in Canton.
Born and raised in Farmington Hills, Michigan, I participated in youth sports and band activities throughout school. I attended Michigan State University in the Lyman Briggs College and was also a member of the Honors College. While at MSU, I was a member of the Michigan State Drumline, an exciting experience that included several trips to bowl games, including a national championship game in Dallas.
As a dental student at the University of Michigan, I worked diligently to advance my skills and become a passionate provider, which was enhanced through a number of externships across the state of Michigan. This year I will be completing a general practice residency through the John D. Dingell VA Hospital in Detroit, where I look forward to developing my skills with dental implants, while also working part-time in the Canton office.
Outside of school I enjoy spending time with my family & dog, golfing, boating, traveling, and playing the piano. I am eager to begin my dental career alongside all of you.
---
Dr. Tatiana Botero (Root Canals)
Dr. Botero received her dental degree (DDS, 1987) from CES University in Medellin, Colombia, Specialty training in Endodontics (MS, 1995) at Pontificia Universidad Javeriana in Bogotá, Colombia and the advanced Specialty Certificate in Endodontics from University of Michigan in 2005. She was Clinical Assistant Professor at CES University and had her private practice in Colombia (1989-2000). Dr. Botero joined the University of Michigan in 2001 and presently she is full time Clinical Professor and teaches Endodontics to graduate and undergraduate students. She is the director of the dental postgraduate fellowship program in endodontics. In 2012 Dr. Botero became a Diplomate of the American Board of Endodontics and she joined the Regenerative Endodontic committee from the American Association of Endodontics since 2013 and chair 2014-2020. She is Past-president of the Pulp Biology and Regeneration group of the American Association and International Association of Dental Research. Dr. Botero has authored and co-authored numerous scientific peer reviewed articles and book chapters. She serves as reviewer for several endodontic and dental journals. Her research of interest and publications are on caries-induced angiogenesis and Regenerative Endodontics.
Dr. Botero and her husband, Felipe, have lived in Michigan since 2001 and have 2 boys Samuel (20y) and Emilio (17y). She enjoys outdoor activities, biking, running, gardening, cooking, painting and travel around the world.
---
Dr. Adam Eidson (Oral Surgery)
Dr. Eidson was born and raised in Grand Haven, Michigan. After completing his undergraduate degree at Hope College in Holland, Michigan, he traveled across the state to attend dental school at the University of Michigan where he realized his passion for oral surgery. Dr. Eidson moved to Philadelphia to pursue oral surgery and spent 5 years in training to become an oral and maxillofacial surgeon. His residency included extensive training in anesthesia, facial trauma, corrective jaw surgery and dental extractions and implants. Dr. Eidson also has a strong passion for the treatment of temporomandibular joint (TMJ) disorders. After completing his training, Dr. Eidson had a desire to serve his country and community so he commissioned as an officer in the US Army earning the rank of Major. In the Army, Dr. Eidson treated hundreds of soldiers and worked extensively with patients with TMJ and jaw alignment disorders as well as trauma patients. Dr. Eidson and his wife Brittany along with their daughter have chosen to return to Michigan and make Brighton their home! In his spare time, Dr. Eidson enjoys spending time with his family and friends. He loves being active and enjoys running, playing basketball and golfing.
---